1. The development cycle
The cycle from one stable version of Checkmk to the next takes around eighteen months. It begins following the release of the preceding version – for example 1.5.0 – with the start of development of the new features for the coming version – for example 1.6.0. This development takes place on the main development branch (master).
After about six to nine months the first Innovation Version will be created. This will be maintained for a short time in its own branch.
Following the creation of two to four Innovation-Versions the beta phase commences – for which a branch will also be split off on which the new stable version will be finalized and later maintained. On the main branch the preparation for the next cycle will then begin.
As well as on the main development branch, daily intermediate versions (Git-Snapshots) are also created on the stable branch – which offer access to new features or bug fixes. An graphic representation of the whole process looks somewhat like the illustration below: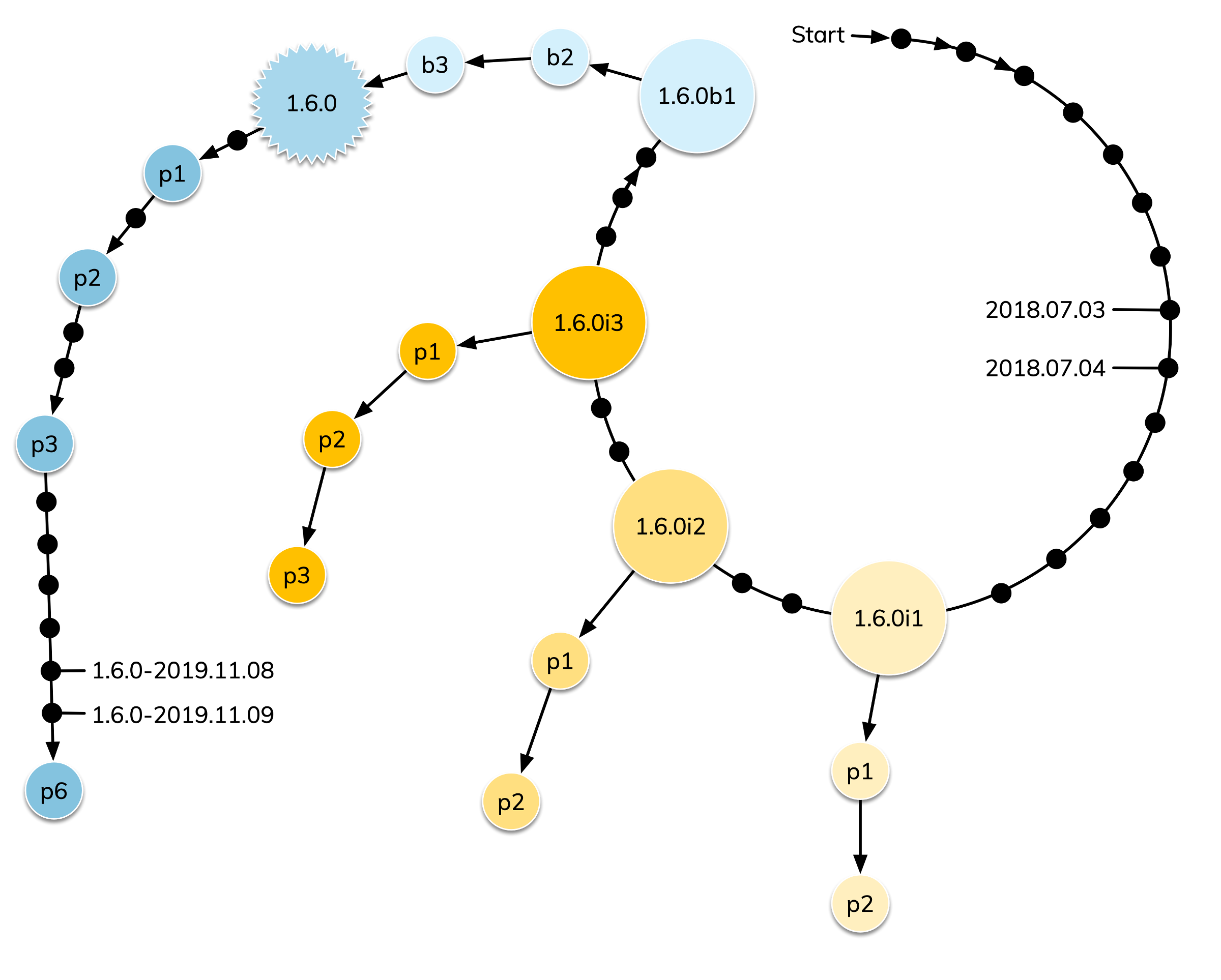 3. Support periods for stable Versions
Since daily and beta versions are only recommended for testing purposes and the support periods are correspondingly short, only the stable versions are listed here. If your version is still maintained or since when it is already End-of-life, you can see in the following table:
| | | | |
| --- | --- | --- | --- |
| Version | Release-Date | End of active maintenance | End of passive maintenance |
| 1.6.0 | 2019-09-24 | 2021-03-17 | 2022-09-08 |
| 1.5.0 | 2018-08-01 | 2020-02-01 | 2021-08-01 |
| 1.4.0 | 2017-05-31 | 2018-11-30 | 2020-05-31 |
| 1.2.8 | 2016-05-04 | 2017-11-04 | 2019-05-04 |