1. Function
Teams is Microsoft's chat and video conferencing solution. In the business variant, you can create channels for your teams and receive notifications from Checkmk in these. The connection to Teams is made via a webhook.
2. Configuring Teams
In Teams you only need to create a webhook:
Enter the desired channel.

Open the three-dot menu in the upper right corner and select Connectors.

Add an Incoming Webhook.

Open the menu again and click Configure for Incoming Webhook.

Copy the generated URL.
3. Configuration in Checkmk
You have already learned how to set up Checkmk notifications in general in the article on notifications. In Checkmk it is now sufficient to specify the webhook URL copied above:
For the Notification Method choose Microsoft Teams.

Enter/paste the copied URL under Webhook URL: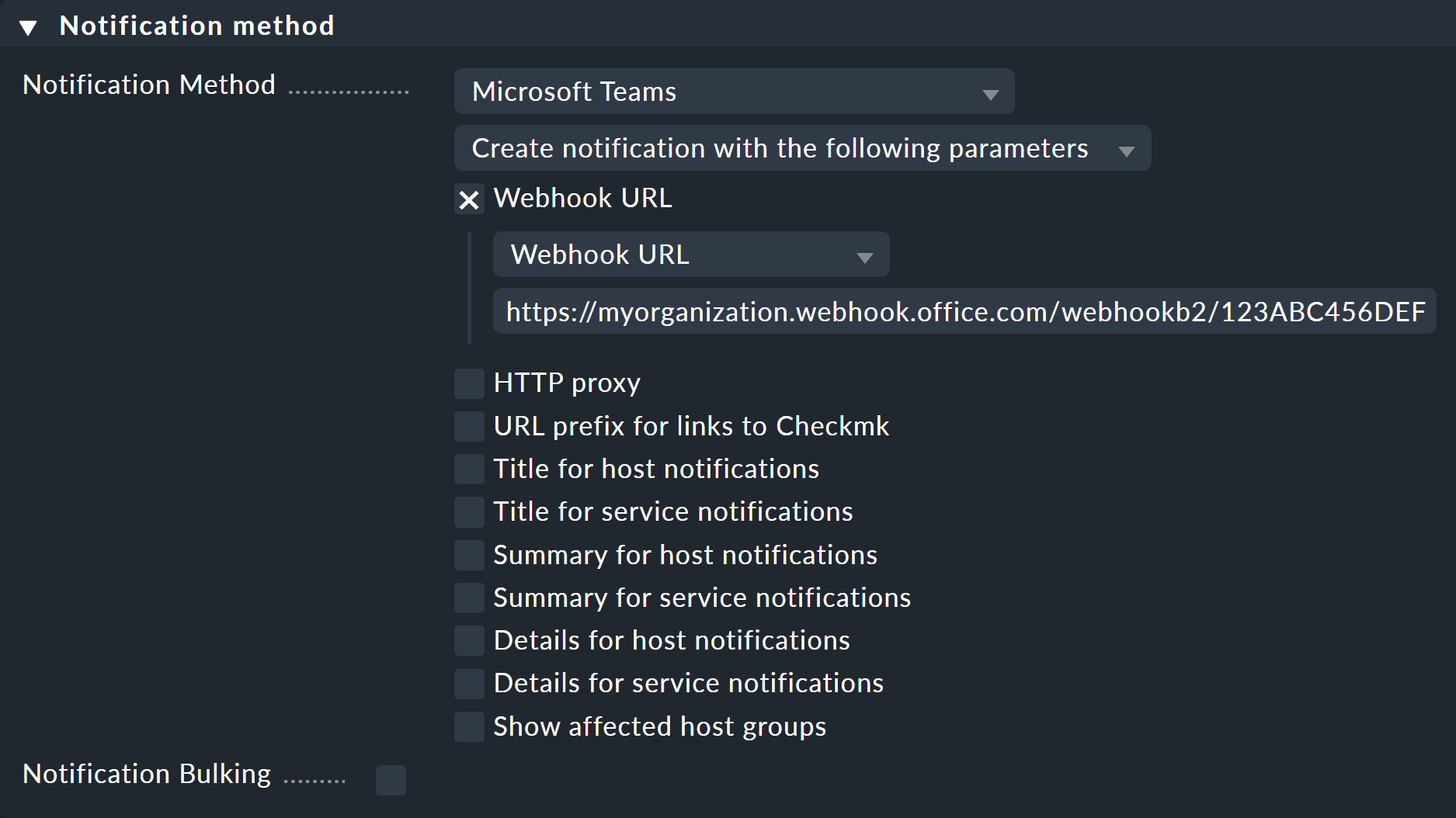 For testing you can use the Fake check results and Custom notification commands.