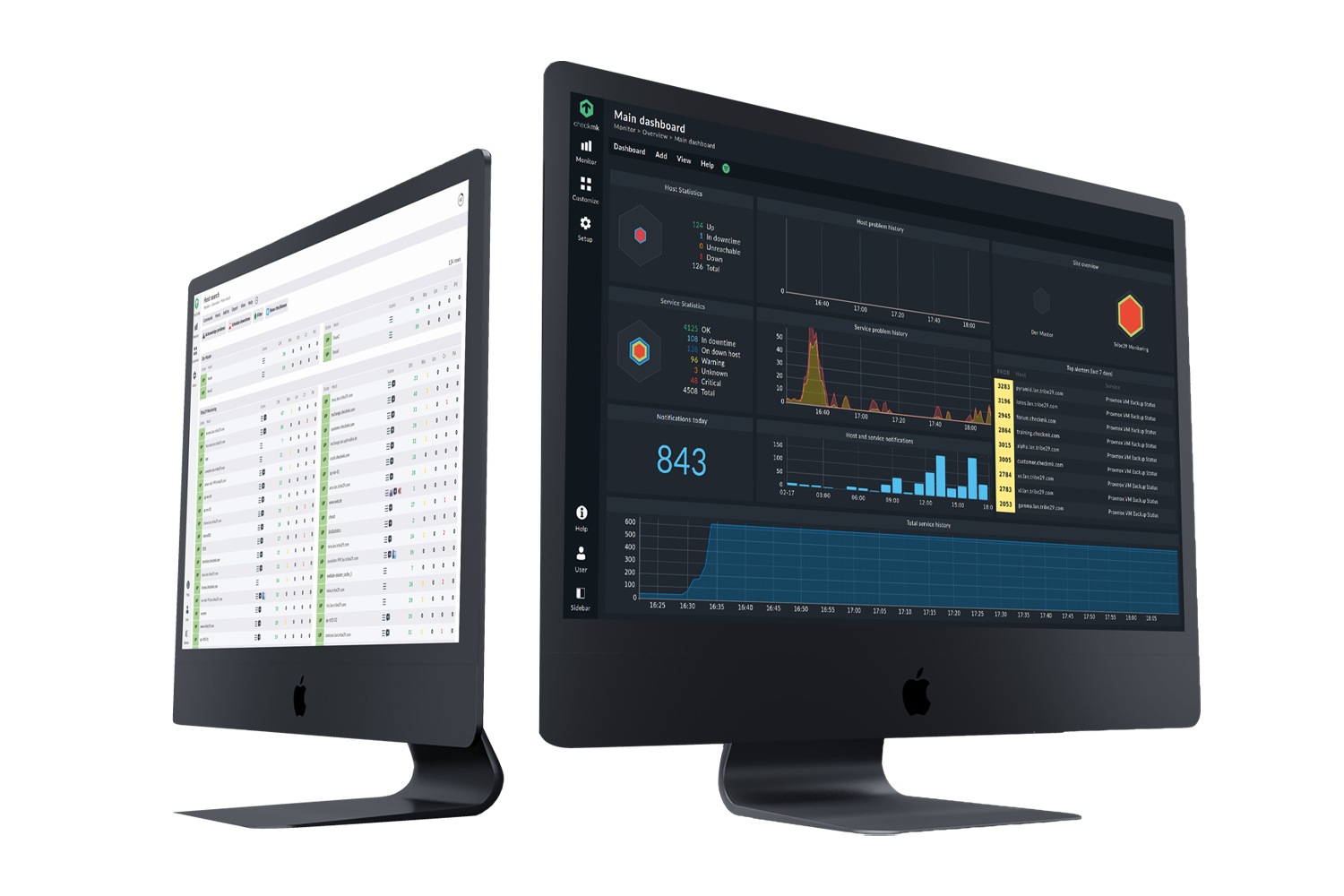 Dear reader
We are pleased that you have found your way to Checkmk.
As a monitoring software, Checkmk offers comprehensive and specialized solutions for dealing with the very diverse environments of IT infrastructures. This inevitably requires a very comprehensive documentation which goes beyond the mere description of the obvious. Our User Guide will help you as much as possible to better understand Checkmk, use Checkmk to implement your requirements, as well as helping you to discover new ways of solving problems.
To make the handling of Checkmk as easy as possible, the articles in this User Guide follow rather unusual approaches in many places. It is almost never a matter of simply copying a prefabricated sequence of individual steps. Rather, it is intended to give you, the reader, a deeper understanding of a feature in Checkmk.
To briefly summarize, our most important premise is that the User Guide should be helpful. And it is most helpful when you can implement our description as a solution for your own problem. Read more…
New to Checkmk?
There's a first time for everything, even with Checkmk. Since you are presented with a large number of options and functions in Checkmk, sometimes it can be difficult to find your way through the first steps.
Nevertheless, to make sure you can start your first Checkmk monitoring quickly and more easily, we have written a Beginner's Guide. This will give you a compact step-by-step introduction to Checkmk, and it is structured in such a way that you can read it quickly from beginning to end and participate right away. Therefore, it is short and concise and does not dwell on unnecessary details. By the end of the Beginner's Guide you will have a functional Checkmk system.
Featured Topic: Single Sign-on mit SAML
With SAML you can establish a convenient network-wide single sign-on solution — naturally also for Checkmk. In version 2.2.0 we have expanded support, and SAML configuration is now also easy to do via the GUI. But there is still more to discover on the subject of authentication, for example Kerberos, LDAP or the new 2FA mechanisms.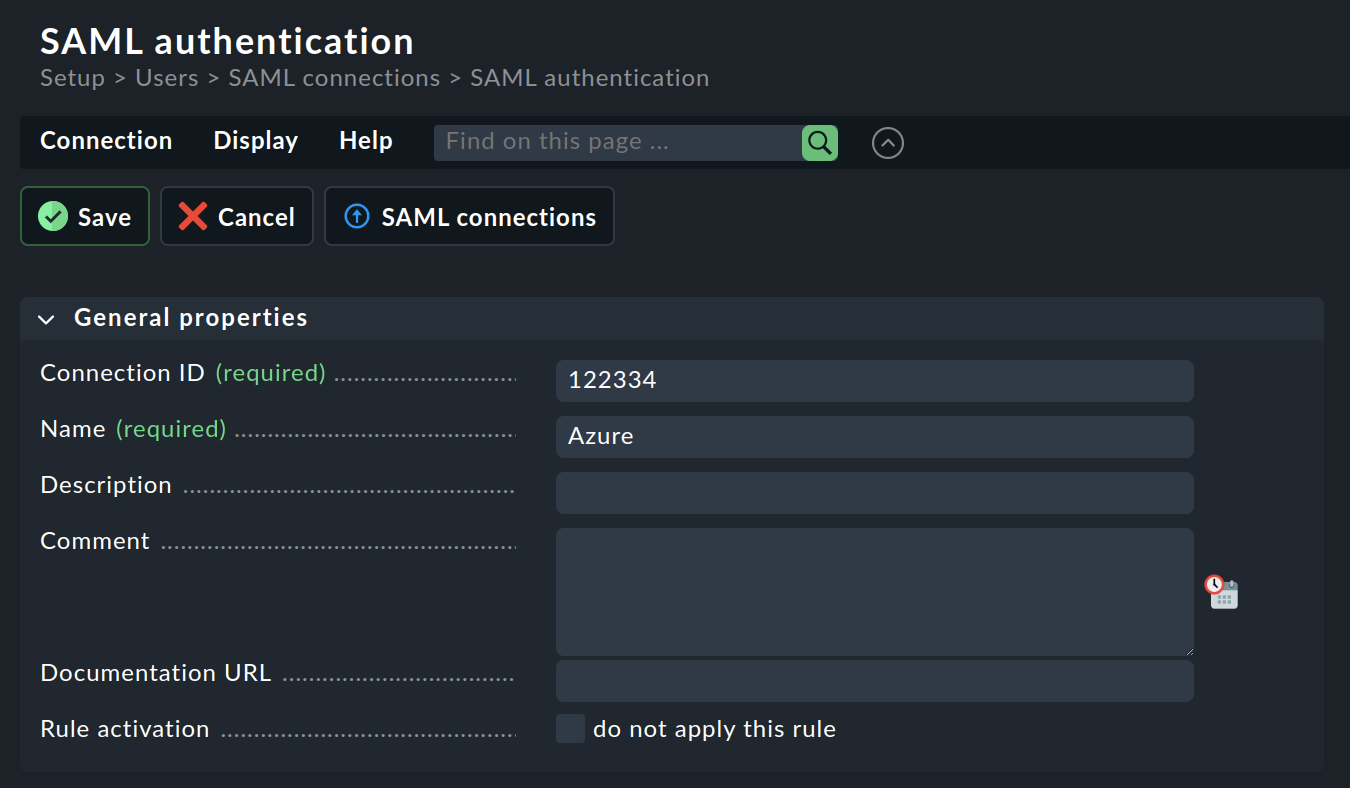 On YouTube:
Episode 52: Configuring SAML authentication in Checkmk
Single sign-on with SAML and more
Does your Checkmk environment manage more than just a handful of users? Then you will certainly not want to enter them manually and provide them with passwords. But you probably operate an identity provider for the many accounts — for example Microsoft's Azure Active Directory. And using SAML, accounts from Azure AD can be synchronized with Checkmk, and users can be authenticated and authorized. And this can now also be done very conveniently via the web interface!
The implementation is basically very simple: You enter the connection data to the AD server in Checkmk and determine how AD accounts and groups are transferred to Checkmk. You can read about how this works in detail in the user guide article or watch the video for a convenient demonstration. In any case, the configuration via the Checkmk GUI has become much easier.
But of course you are not limited to Azure AD and SAML for user management. For example, you can also use OpenLDAP and 389 Directory Server to synchronize their accounts with Checkmk accounts, so that your customers can log in the traditional way directly via Checkmk password. Or you want to implement single sign-on, but without SAML — then you can also use the Kerberos protocol.
By the way: You can also implement SSO with SAML in the Checkmk Raw Edition! Although you will have to do so without the new dialogs of the web interface, the old way via configuration files still works and is of course explained step by step in the SAML article.
User guide articles
More information on the topic
Most visited
Recently added
Recently updated